Новости
INFORMATION ABOUT PHOTO FINE STUDIO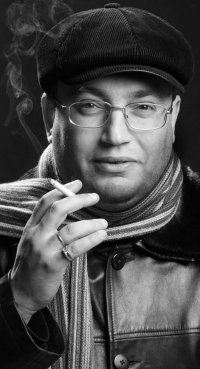 Thanks to you PHOTO FINE STUDIO is the best photo studio in Vinnitsa according to the results of PEOPLE'S BRAND, BUSINESS ELITE OF PODILLYA, etc.
Why we?
There are many photo studios in the city where creative and inspired people work. I think that the main reason is that we do not aim at "attracting clients", we do not hang bright signs and do not "make a show of ourselves". However we pride ourselves on having not seen any shadow of annoyance on our clients' faces for the 15 years of our work. We are trying to do more than we are expected to. Many people know that we work with the country's celebrities. And believe me, it is not easy to gain their trust. Our impeccable reputation serves as a vivid example. We learned about our victory in People's Brand Competition from the newspapers.
Unfortunately it is a hard job to promote the love of genuine photography in our city. For example, it is difficult to convince owners of construction holding companies that a building in the photo should not look as if it were "falling down" and should be photographed with a special title-shift lens, or an owner of a jewelry company that a photo taken with his "point and shoot" camera can not give an idea of the true shining of a diamond.
However there are also positive attitudes in our provincial city. For example, the attitude to wedding photography. We are proud that our methods of work and our inventions are used as a basis by many wedding photo shooting courses in Moscow.
Wedding photos from Photo Fine Studio in Vinnitsa represent something really exclusive!
Portfolios of beginner models and child portfolios created by our artists have a well deserved reputation with the model agencies in our capital city. We shoot advertisements, interiors, we are visited by whole families, our photographers are present at many corporate parties in Vinnitsa and in Kiev. You can order just one or two portraits or an expensive many-day out-door photo session.
We are always looking for new creative solutions. Our collection includes many photos of celebrities. The book about Vinnitsa prepared by us and published by a polish publishing house Unitex stands in all splendor on the book shelves of ambassadors and diplomats. And the book Traveling Ukraine, Golden Horseshoe of Cherkashchyna is studied at schools and has been republished three times including a special Presidential Edition used for presenting Ukraine at the international level.
Team work of professionals, including a stylist, visagiste, designer, graphic artist, and a fashion artist is the key to a successful photo shooting.
We are paid for a miracle. And believe me, miracles do happen! We use state-of-the-art equipment, and sometimes even a helicopter when we are shooting a factory or a historical complex.
We also organize exhibitions, presentations, and decoration of offices and homes with photos.
Our studio is located in the very center of the historical part of Vinnitsa, near the tower, its interior radiates coziness and disposes to creation of complex images.
We are really proud that our photographs need no comments, that we are cited by popular editions, that our photos of political events are the first to travel the world, and most importantly that we are among those few who are trying to raise photography to the level of art!
Sincerely Yours,
Zoriy Fine
The Honored Art Worker of Ukraine

PhotoFineStudio.com
Photo shooting is performed by qualified Photo Fine Studio photographers according to schedule
Each photographer has his own "handwriting", thus in order to achieve the best results the task and the requirements to its performance should be clearly stated
We recommend using our make-up services when preparing for an important shooting
When meeting with our photographer for the first time a client receives a discount card, 5% for the second shooting session, 7% for each next session
All photo shootings in Photo Fine Studio are done only by previous appointment
Photographers' studio shooting schedule is compiled 3-7 days in advance, wedding shootings schedule, as a rule, is compiled 2-4 months in advance
Zoriy Fine's studio shooting schedule is compiled a month in advance, his wedding shootings schedule, as a rule, is compiled 4-6 months in advance
Do not hesitate to call and check whether the time of your photo shooting has changed, it happens sometimes
Zoriy Fine does not shoot for packages MINI, THEME, BELOVED ME..., PARTY STANDARD, ADVERTISEMENT STANDARD, WEDDING STANDARD and WEDDING LUXE
If our photographer has accepted your deposit it is a 100% guarantee that you will work exactly with this photographer – we treasure our reputation
All the photographers apart from Felix Krymskiy and Igor Mokhovik have a car – we are on the move all day long :))
The prices given on this site are exclusively for shootings in Vinnitsa and Vinnitsa Region. Photographers' trips to other regions (countries) are rated using a special coefficient. Plus the hospitality rider (traveling expenses, accommodation, food)
In the event the photo shooting is cancelled due to the customer's fault the deposit is not returned
In the event the shooting is cancelled on the appointed day the customer indemnifies 100% of the expected services
In the history of Photo Fine Studio no photo shooting was cancelled due to the photographer's fault
FAQ:)) – Zoriy Fine is not a pseudonym, it is a real name
Section I
Estimated Cost Of The Basic Types Of Photo Shooting
A portfolio is a possibility to reveal different sides of a personality through photographs. A portfolio gives everyone a possibility to have beautiful and unique photos as a keepsake. A portfolio is also a business card for models, actors or celebrities.
Variants:
Adult Portfolio | Child Portfolio | Open Air Portfolio | Nu Portfolio
MINI Package: 400 UAH - 1 - 1.5-hour-shooting; 1-2 changes of clothes; make up ; 10 images are retouched, printed 20х30 and recorded on a disc.
STANDARD Package: from 850 UAH - 3-4-hour-shooting; 4-5 changes of clothes; make up; 20 best images are retouched and printed 20х30; all images are recorded on a disc.
MAXI Package: 2500 - 4000 UAH – full shooting day. Preparation: test shooting, thinking over and discussion of images, accessories, clothes, etc. The photo session takes place in the studio & interior as well as open air (in parks, in different interiors, etc.) Transport and interior lease expenses are paid for separately.
An artistic portrait is not only copying of a person's appearance, it reveals his/her personality. It can help show the inner world of a person, his/her emotional state and traits of character.
Variants:
Studio Portrait | Child's Portrait | Family Portrait
THEME Package: 50 UAH for each portrait, including processing, retouching and printing of 15х21 photographs. When 5 or more photos are ordered the chosen photos are recorded on a disc.
HOURLY Package: 400 UAH per hour – all the photos are processed and recorded on a disc without printing.
LUX Package: 650 UAH per hour — all the photos are processed and recorded on a disc without printing. Photo will made by Zoriy Fine
Expressive portrait is a way to reveal the inner world of a person, his/her personality and uniqueness. This portrait has no correlation with the time and space. It is deeply personal and intimate.
The wedding day is the most romantic and solemn day for a couple. That is why you would like to remember every single moment of this day forever. If you already have a photographer you can rent a studio unit in our studio.
750 UAH – an hour of work of our photographer; 3 changes of background; up to 40 processed and retouched photos are recorded on a disc
300 UAH – renting the studio for an hour without our photographer (after we have interviewed your photographer)
500 UAH - renting the studio for an hour with our assistant (who will help fix the lighting and background)
The price of one day of wedding photo shooting depends on many factors. We are trying to be flexible about the price so that you could afford quality services even when your budget is quite moderate. Study the examples from our photographers' portfolios to decide whose style is more to your liking.
After you have made your choice you can MAKE A REQUEST. If the photographer is free on the day of your wedding you can meet, talk, understand the artist's personality and style, and leave a deposit in an amount equal to 25-30% of the expected services cost.
WEDDING STANDARD Package: 2000 - 2200 UAH – Reportage style photo shooting of the wedding day. Studio shooting session. Photo shooting at the reception. The client receives all the processed material on a DVD disc.
WEDDING LUXE Package: 2500 - 3500 UAH – Original work of authorship. Individual approach. Magazine retouching. Morning hours at the bride's place. Studio shooting session. Prime full-frame format digital equipment. Different artists – different styles.
WEDDING EXCLUSIVE Package: from 5000 UAH – Unique highly artistic images. Thought through conception of the shooting. Hight End full-frame format digital equipment including a set of L-class optics for every theme, Hollywood optical filters. Staged shooting combined with reportage style shooting. Style setter.
VIP WEDDING EXCLUSIVE Package: negotiated price – In addition to the previous Package we offer: shooting direction, work according to the script, fresh decisions. Outdoor lighting setups. Additional time for thinking the themes through. Assistant(s), lighting man and image maker's participation. One more photographer to take photos of guests (upon request).
Look Unvisible Infrared Wedding gallery!
The prices vary depending on the scope of work and are personally discussed with every photographer.
Wedding Day is the most bright and solemn event, one of the happiest days in everyone's life! This jolly day passes leaving only warm memories in the hearts of a couple.
Unfortunately the memories fade away with time and get lost in the hustle of everyday family life. But such moments are definitely worth to be remembered, they warm your soul up on cold rainy evenings. What can make these memories last? Photos of course! Nicely processed photos of good quality can be kept longer than a hundred years.
"But why do we need a wedding photographer?" you would ask. True, nowadays everyone has either a film or a digital camera. However would the photos taken by your friends be unique and creative? Would you feel proud showing them to you acquaintances or to your children who in their turn would live through all the happy moments of you wedding celebration? A professional photographer can take lively bright wedding and not only wedding photos. A photographer has expensive professional equipment at his disposal that will help him not miss every single remarkable moment of your wedding day! All of your guests will find themselves in the photos, nothing interesting will be left unnoticed.
Having a wedding photographer is a possibility to see your celebration with the eyes of an artist! Yes, really, in the world of photography art a photographer is called an artist. Like a script writer a photographer thinks the wedding shooting over in advance. He thinks out different themes for your photos. A good wedding photographer is a professional in the field of staged photography. Reportage style photo shooting is not enough, otherwise the photos of your wedding celebration will hardly differ from those taken at an ordinary corporate party. Only a professional photographer can choose the best shooting angles and backgrounds, give a photo a more expressive touch, add some artistic meaning and emotional coloring. Professional equipment allows taking photos under any conditions; as a result you get original photographs of high quality.
Hiring a professional photographer guarantees quality and individual approach. Looking through the photo album your guests would be admiring the beauty of this special event. Each page would be telling a story. And the whole photo session is a love story in which a photographer is a fairy turning your celebration into a fairy-tale.
Reportage style photo shooting is used for presentations, exhibitions, parties, banquets, official events, concerts, performances, fashion shows, openings, etc.
PARTY STANDARD Package: 500-800 UAH per night – simple reportage style shooting. Faces are lit up by a flashlight.
PARTY EXCLUSIVE Package: 2500-5000 UAH per night – a challenging task, use of L class optics, retention of the atmosphere and the colors of the location. Flashlight is rarely used and only for lighting up the shadows.
CREATIVE PHOTO SHOOTING AND SHOOTING FOR ADVERTISING PURPOSES
Photo shooting for advertising purposes – shooting of objects, interiors, buildings, people, group compositions. It is used for advertising catalogues, corporate brochures, calendars, posters, cards, packaging, magazine articles, outdoor advertising, Internet sites.
ADVERTISEMENT STANDARD Package: 50 - 100 UAH /image – a client has a clear idea of what they want to get (several shots are taken) - DVD recording in RAW format. A discount for more than 10 сюжетов.
ADVERTISEMENT CREATIVE Package: 300 - 800 UAH/image – the shot conception is worked out by us. Preparation for printing. Final format and size - TIFF 120 Mb.
A gift certificate for a professional photo shooting is a possibility to present your close ones or friends with something unusual.
Options:
Portfolio shooting for St. Valentine's Day, Women's Day, Birthday or any other occasion.
A wedding present. A wedding photo session in the studio, during the newlyweds' walk in the city, or a family love-story-style photo taken on any other day.
A Birthday present for your child (beloved one, parents) and many other variants at option.
Certificates for a photo shooting in PHOTO FINE STUDIO for 60, 120, 300, 500 and 1000 UAH. Certificates can be purchased in the studio.
No expiry date. For Certificates for 300, 500 and 1000 UAH - free delivery within the city.
Вернуться к анонсам новостей
Комментарии
Добавить комментарий к новости